People say to me 'oh you're really confident now' but they have no idea how long it's taken for me to get to this point. I'm not going to pretend and say that I've always been the most confident and outgoing person, because I haven't. There was a time when I was shy, didn't believe in myself and was not confident at all. Believe it or not, I still have those days now. Days where I wish I had less spots, perfect skin, more glossy hair and days where I wish I didn't have a visual impairment.
But for the most part, I am ok with the girl or should I say woman, I am. Like I said, that's not always been the case.
I've struggled with independence and self-confidence and I still do sometimes but no way as much as I did around 4 or 5 years ago.
When I was in primary school, I didn't really understand my disability, I knew I was different from others and couldn't see like my friends could and that was that. I think I really noticed that my visual impairment made me different in secondary School. I didn't really have any friends with a visual impairment in school, not until I was around the age of 18. I think the turning point for me was when I really started to understand my visual impairment more and really take an interest in disability and get involved in the disability community. Over the years, I've become so much more aware of my disability. As I've changed over the years, I feel like I've adapted to my visual impairment and really learnt to embrace it.
Since the Shaw Trust Disability Power 100 list launch the last few weeks have been a bit of a whirlwind for me, I've had some amazing opportunities including doing my first radio interview which I loved. It has really made me think about how far I've come though and what I've achieved.
In school, I would never have set up a blog, done a radio interview and certainly wouldn't have raised awareness of visual impairment and disability as much as I do today. It would have never entered my head to do that, I think I would have felt a sense of anxiety towards doing something like that, I would have wondered what others would have thought of me.
When I was in secondary school, I was quiet, and my self-confidence was very low. As well as dealing with the usual teenager stuff, I had the addition of all of that with a visual impairment. People didn't really understand my visual impairment, many of my peers had the attitude of 'it's not cool to be friends with the blind girl', me and my parents were also having to constantly fight for me to access education like everyone else. More often than not, teachers didn't give my teaching assistants the work in time for them to put it in an accessible format for me, meaning that we had to often adapt the best we could with very little warning, I couldn't always take part in activities like my sighted peers because teachers hadn't thought of my needs and how to make lessons accessible for me, there was a barrier between me and my peers because of my visual impairment. Don't get me wrong, I had a wonderful group of friends who I loved to bits and who looked beyond my disability, but many people didn't. Of course, that affected my self-confidence.
Although I didn't really enjoy my time at school and didn't thrive in the environment like I did at University, it has really shaped me as a person and in many ways, it increased my confidence once I was out of there.
I also had the task of learning to use a long cane which I didn't take to well at first, I've discussed this many times on my blog, I was learning it in an educational environment that I didn't enjoy and often worried what others thought of me. I feared that the cane made me look 'blind' and that I stood out from everyone else. Using it made me feel a sense of anxiety, dread and a hatred towards it.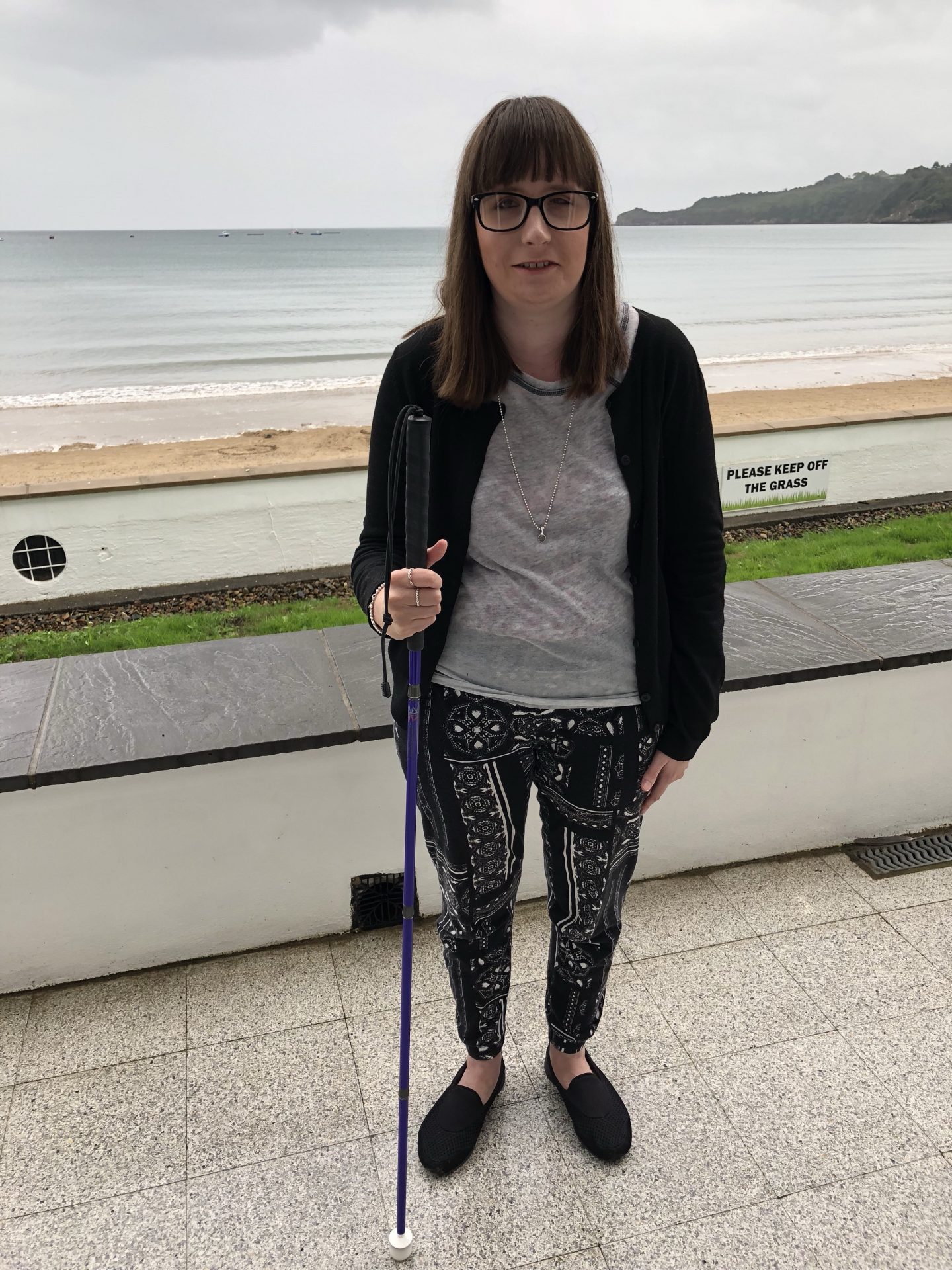 I also put huge amounts of pressure on myself which affected my self-confidence immensely, I worked as hard as I could, sometimes too hard, because I knew that I needed to get the grades. I had convinced myself that I wouldn't get into University which I did but that affected me. Many people didn't understand that it would take me longer to do certain tasks, so I put pressure on myself to try and exceed their expectations and do things just like everyone else.
I am surrounded by incredibly supportive friends and family who support me no matter what, but I have always wanted to try my best.
There is a common misconception that blind people won't achieve the same things as sighted people and I will always try and exceed this expectation because guess what? We can. Being told this doesn't help anyone's self-confidence but it's about looking past those wrongly perceived ideas and showing the world what you're made of.
Let me put this into perspective. A few years ago, I decided that I wanted to be a teacher and had my heart set on pursuing a teaching career in the future. When I enquired about it, one of the questions I was asked was 'but how will you teach lessons such as P.E when you can't see?'
I was utterly stunned and at that moment I don't think I really knew what to say, attitudes like that are why so many disabled people have self-confidence issues, why so many disabled people feel pressured to exceed expectations and to prove people wrong. I remember coming away feeling deflated, and like my blindness would get in the way of my career. When I thought about it, my visual impairment wouldn't have got in the way at all, provisions could have been put in place to ensure that I could in fact teach lessons like that. I could have had a support worker to help me with those aspects of the job and any other visual requirements.
People also ask me how I got through mainstream education, got a degree and now have a job, and my answer is always the same 'just like everyone else'. This does always make me question things though, why would I do these things differently to anyone else, and they haven't obviously thought about the dedication and determination it took for me to achieve all of these things.
Do I feel like my visual impairment played a part in my lack of self-confidence when I was younger?
Absolutely, I wasn't able to embrace my disability until I was much older, I didn't have any other blind or disabled person to look up to, I felt like I was the only one that was struggling with self-confidence, partly as a result of sight loss and I put way too much pressure on myself to achieve the same grades as my sighted peers. Obviously, this is all possible and I made it all happen, but I put too much pressure on myself to do this.
Obviously, my sight loss wasn't the only factor of my self-confidence, I was a teenager trying to work out my direction in life and fit in so that of course had a huge impact as well.
How did I overcome it all?
I started thinking about the positives of having a visual impairment. Instead of thinking like I was the odd one out, feeling like a burden because I needed materials adapting, I focused on the incredible skills I've learnt because of my visual impairment, such as learning braille, using assistive technology and finding my love for the long cane. I focused on what my disability enabled me to do, rather than what it disabled me from doing.
I surrounded myself with positive people. Like I said, I have an incredibly supportive network and people that look beyond my disability.
I started to fight for my rights and stand up for myself. AT the end of the day, I'm the one that's living with the visual impairment so why shouldn't I fight for the things that I'm entitled to? I learnt that standing up for yourself is so much more effective, and you know what? It feels good if something great comes out of it.
I focused on my strengths rather than focusing on my weaknesses. We often compare ourselves to others, this can also happen if you have a disability, you may think things such as 'my sighted friend can do that but why can't I?' So, by focusing on the positives, it turns a bad situation into a good one.
I found an environment that I could thrive in. For me, this was most definitely my time at University and my work environment. I have never been made to feel different in these environments and have access to equipment, materials and resources like everyone else.
I realised that I am so much more than my disability. My disability isn't the only thing that defines me, it plays such a huge part in my life but I'm so much more than my visual impairment.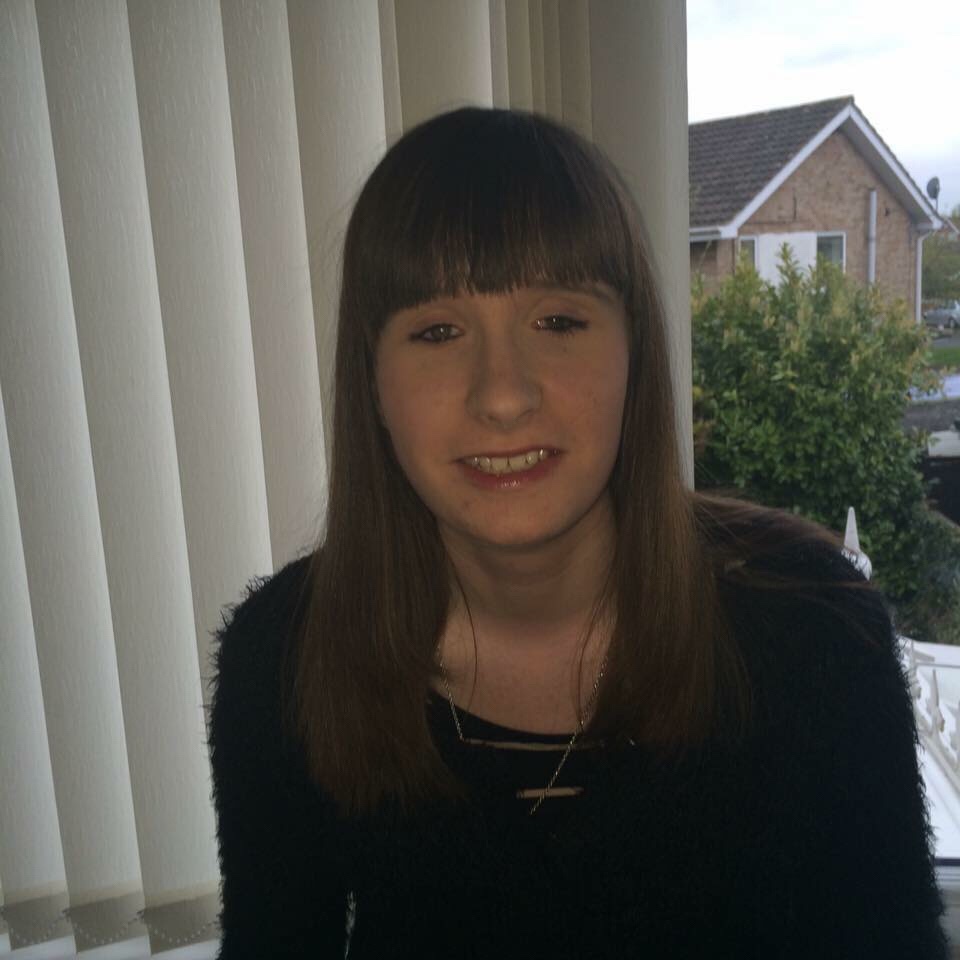 I'm going to be completely honest, I still have days where I struggle with self-confidence, but it is a lot better than what it was a few years ago. Would we even be human if we didn't?
I think the topic of self-confidence and sight loss/disability is something that isn't discussed enough, we need to be open, we need to tell today's younger generation that it's ok and that they're not alone. Social media plays such a big part in our lives, it's hard not to compare yourselves to others, but a lot of it isn't reality and we need to put a line between the stuff that is good for us and the content that isn't. We need disabled children to know that their disability doesn't have to be a barrier, they need someone to look up to, they need someone to be a positive role model to them.
There's so much that I could say on this topic and we would be here all day. Do you have any self-confidence tips to share that may help others? Let me know in the comments.
Holly x