Welcome to Life of a Blind Girl, my little corner on the internet.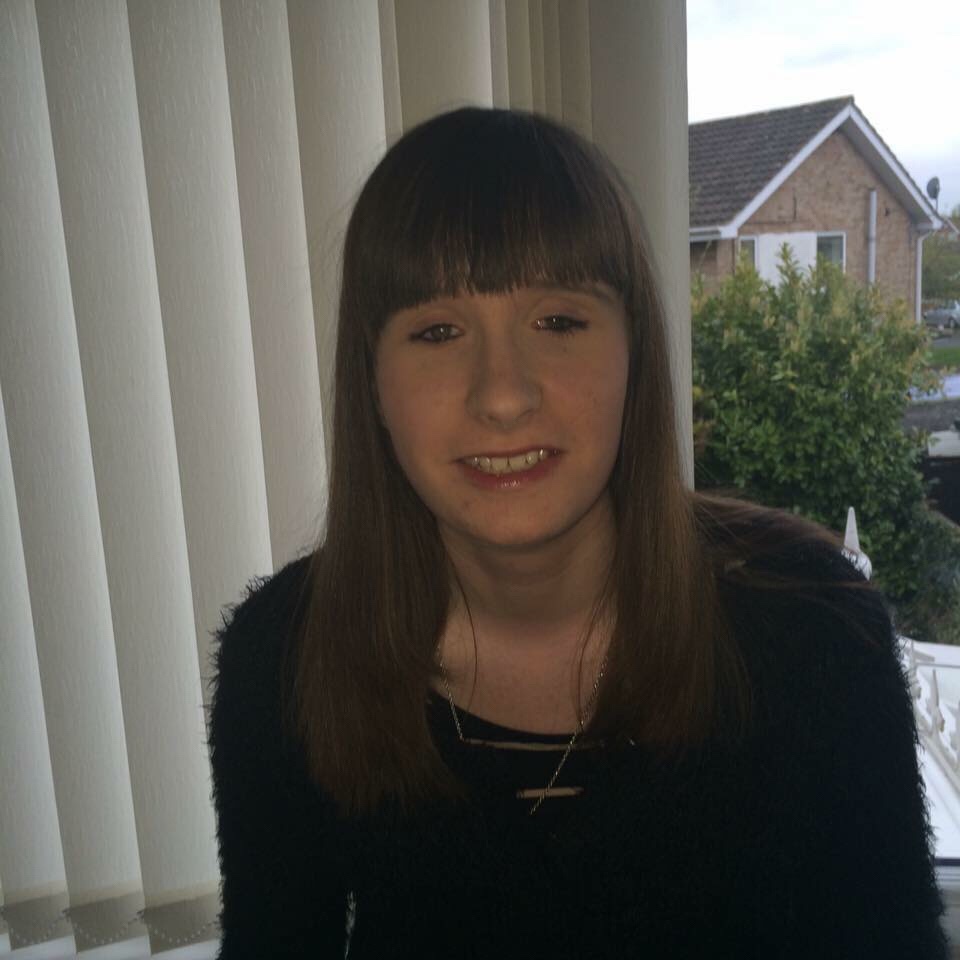 SO WHO AM I?
My name is Holly and I am a 26-year-old Yorkshire lass. I am a lover of pop music, beauty, fashion, and all the usual girly stuff.
I currently split my time between working as a Social Media Officer within the charity sector, writing articles for publications, doing a bit of radio presenting and creating content for my own blog. In my free time you can usually find me at a concert (I probably go to way too many), spending too much time on the internet or reading a good book.
I am registered blind due to a condition called Retinopathy of Prematurity (ROP), I can only see light and dark so have no useful vision. As cliche as it sounds, my vision impairment has helped shape me into the person I am today and given me so many opportunities which inspired me to start this blog.
I also have a diagnosis of ME/CFS.
About the blog
I created Life of a Blind Girl in 2015 as a way of sharing my experiences of living with a vision impairment in a predominantly sighted world. Over the last few years it has evolved and has become so much more than that, it is not just my hobby anymore, it is a huge part of my life.
Over the last six years I have wrote
guest posts
for various charities and organisations including Scope, Able Magazine, Victa UK's Parent Portal, Attitude Is Everything and RNIB NB Online Magazine, and have also been involved in some wonderful campaigns.
I am a regular interviewee on RNIB Connect Radio, and have also appeared on BBC Radio York, BBC Radio Leeds and BBC Radio 4, and was also featured in the
Yorkshire Post
discussing all things vision impairment and blogging, as well as tackling some of the common misconceptions on sight loss and disability.
I was shortlisted for the 'Health Blogger of the Year' at the 2017 Health Unlocked Awards.
I was awarded the runner-up prize for Campaigner of the Year at the 2019 Sense Awards.
I was named as one of the top 100 most influential disabled people in the UK in the 2018 Shaw Trust Disability Power 100 list and again for the second year running in 2019.
I won the Social Media Influencer of the Year award at the RNIB See Differently Awards 2019.
I am the Co-founder of
Access For Us
which is a non-profit blog that aims to raise awareness on the lack of access for disabled fans at entertainment venues across the UK whilst highlighting the barriers that disabled fans face when purchasing disabled access tickets. Access at concerts, theatre shows and other events is something that I am really passionate about and hope that it will help to create change.
I have volunteered within the charity sector for over 10 years, carrying out a number of voluntary roles with local and national charities.
I am now an Ambassador for the Wilberforce Trust and one of Access Able's Yorkshire Champion's.
I want my blog to be a platform that provides people with advice and support on all things vision impairment and disability. I also aim to tackle the stigma surrounding disability; I try my best to educate people on visual impairment and disability.
Expect to find posts on all things vision impairment and disability, assistive technology, university, employment  and a few lifestyle posts thrown in the mix, these may include concert posts, travel posts, life hacks and giving you an insight into what I've been up to. Don't forget to subscribe to my blog so that you never miss a post!
I hope you enjoy reading my blog posts and exploring my blog.
Have any questions? Feel free to get in contact.