I am a fashion lover myself, but I know how challenging it can be to keep up with the latest fashion trends and styles when you have a visual impairment. We all want to be able to style our hair, but how do you do it when you are blind?
I mastered the art of straightening my hair and found that really easy to do but didn't find curling my hair so easy. I spent a lot of time trying to find an accessible product that I could curl my hair with, I wanted something that was accessible and something that I could also use independently.
I know some blind and visually impaired people that use a curling wand, but I knew that that wasn't the product for me.
Whilst looking online for a suitable hair product, I came across the BaByliss Curl Secret which looked really good so I did some research into it and found out that there was no reason why I wouldn't be able to curl my own hair using this product even though I have no useful vision.
I decided to go out and buy one, and let me tell you, I'm so glad that I did!
There weren't many resources or tutorials online so I thought that I would write a post for you all on how I curl my hair and my opinions on the BaByliss curl secret. Before we get into the post, I would just like to say that I am in no way sponsored by BaByliss to write this post, all opinions are my own. I know that this post won't appeal to all of my readers, but I thought that some of you may find it useful.
So, without further ado, let's get into the post.
A background about the Curl Secret
The tool probably looks a bit strange, and many of you won't have seen something like this before, I know I hadn't. There are a couple of buttons on the side which include an on-off switch and also a switch to change the timing for how long it takes to curl each piece of hair, depending what type of curl you would like. The device has two different heat settings of medium and high heat and also three different timer settings of 8, 10, and 12 seconds, you may want to play around with this to see which settings are right for your hair.
It also has a handle which is easy to hold.
There is a circular chamber which you feed the hair into at the top of the curler, the chamber always needs to be facing your head. The chamber is inside the tool so it is very difficult for you to burn yourself, which is an important factor when you have a visual impairment.
Tutorial
For best results, it is best to have clean hair when you want to curl it. Personally, I usually wash my hair the night before I'm going to curl it so that I know it's clean and that it won't go all frizzy.
Step 1: brush your hair
Brushing your hair is vital so that you have no kinks in it when curling it.
Step 2: section your hair
One of the ways in which you can do this is to take sections of your hair and clip them up. This really helps as it means that you are only working with a small section of hair at a time which makes things a lot easier. If you have no useful vision like me, it means that you can feel exactly where the curls are, meaning that the rest of your hair is out of the way so that you won't miss a huge chunk of hair when curling it.
One tip that may be useful is to part the sectioned hair, so that you can work from the back to the front and push the curled hair out of the way so you know which pieces you have curled and which you have not.
Step 3: curl small chunks at a time
Take a small chunk of hair (no bigger than an inch) in one hand and put the curler in the other hand. Decide whether you would like the curl to start mid-way or at the top of your head, this depends on the length of your hair. Make sure that the chamber is facing your head (there is a small piece of material on the curler which indicates this), put your hair vertically in the tool, close the tool so that your hair is in place and it will then do the work! Make sure that the chunks of hair that you are using are from the same part of your head to avoid them getting tangled. If there is too much hair in the chamber, the curler will beep to let you know that you need to use a smaller chunk of hair.
The curler will beep a few times, when there is a quick succession of beeps it means that that piece has been curled. I think that the beeping is great when you have a visual impairment, as the audio sounds make it fully accessible.
Once the curler has beeped, release the chamber, let the hair drop out and you can feel (or see) a nice curl.
It may seem daunting that a chamber inside the tool curls your hair, but there is very little chance that you will have any issues doing so, in my experience anyway.
Step 4: carry on doing the same process
Continue to take small sections of hair, put them in the curler, wait for the beeps and then release the curler letting the hair drop, and feeling the nicely finished curl.
Step 5: use hairspray
Once you have finished curling your hair, use hairspray to ensure that the curls stay in place and last for several hours.
In my personal experience, the curls last for quite a few hours which is brilliant. I had my hair curled for my graduation ceremony and it lasted the whole day and evening which was fantastic.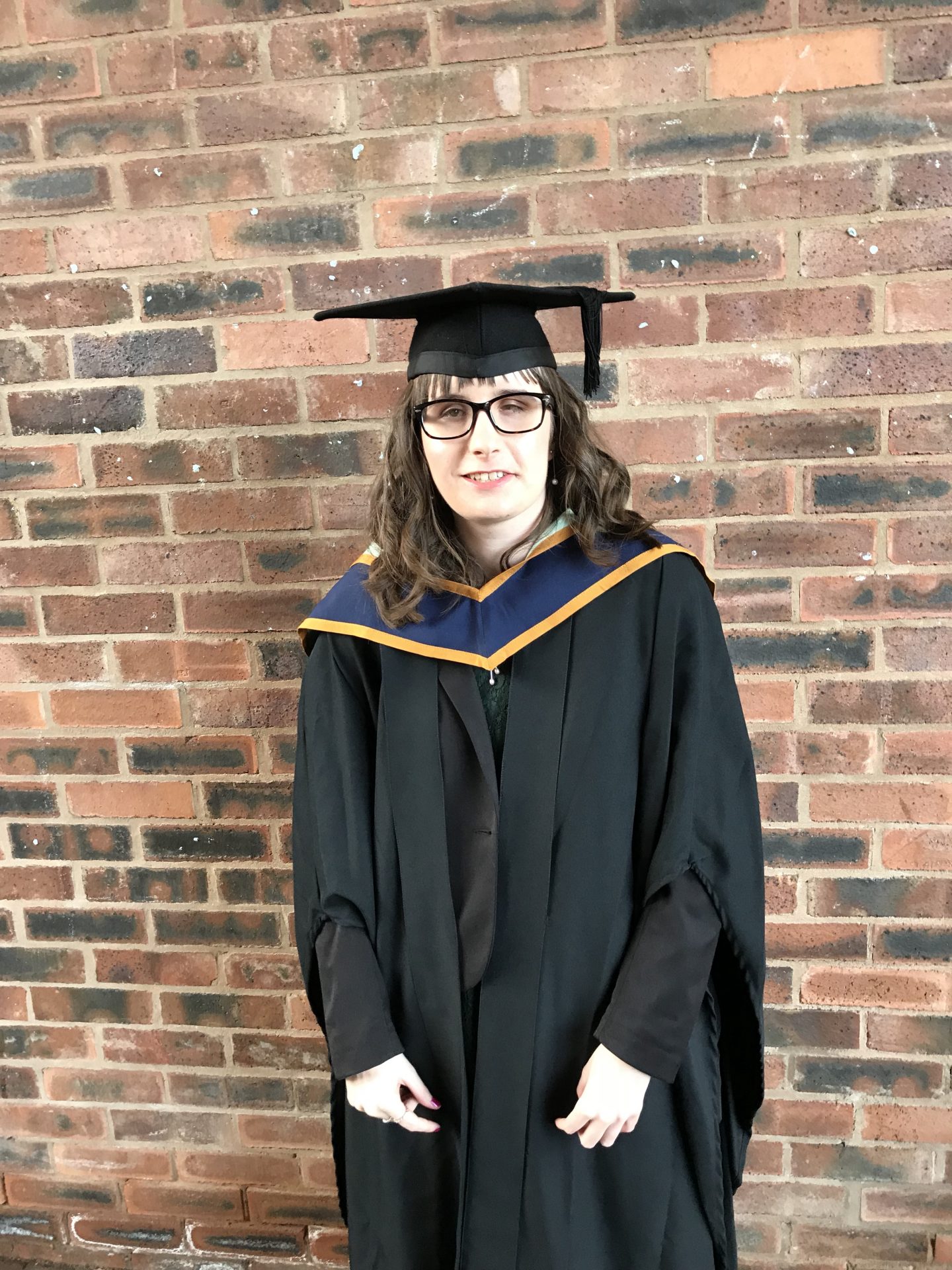 My overall thoughts
As you can gather, I love this product. It's fully accessible for a blind person which I think makes me love it even more. It's really easy to use and there's no faffing about.
Accessibility: 5/5
The product is very easy to use and is very tactile. There are only two buttons on the side so you don't have to memorise what several buttons do.
The beeps make it even more accessible as you don't have to rely on visual indications. It is also very easy to use and easy to get to grips with, so you shouldn't have any worries about using the product.
The curling chamber is located inside the device which means that you can't burn yourself when using it, this is piece of mind when you have a visual impairment.
It also has built-in sensors and an auto-curl function, so it does all the hard work for you, this is brilliant for someone with a visual impairment.
Value for money: 5/5
The tool usually costs around £100 but it is available at many major retailers so if you shop around you may be able to get a good deal. I'd definitely say that it is value for money.
It makes curling your hair accessible and easy for people who have a visual impairment, so I think it is worth the money.
Overall quality: 5/5
The quality of the product is excellent, it is very easy and safe to use so it's a win-win situation, especially if you have sight loss.
That concludes today's post, I hope that this tutorial has been of use to some of you. I have loved writing this tutorial for you all, so if you have any suggestions of tutorials that you'd like me to do in the future then please let me know in the comments.
Have you used the curl secret? Let me know what you think of it.
Holly x